A girl's gotta have a little bit of ink.
— Style - Art & Photography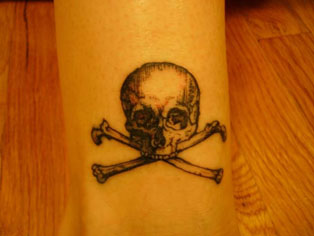 Bastid
wrote:
I really do love it. Totally digging the missing lower jaw. What made you decide on picking that over the more conventional one?
Doll
wrote:
I looked at a lot of different styles on the internet but I always came back to this particular one. It's beautiful in its detail, with a classic kind of style that I love. It was just perfect for what I had in my head.
Mr. Space
wrote:
Yarrrrrrr, bring the bitch to me nowwww!
Replies are closed for this post.