Now accepting autographs and tv interviews.
— Cats!
Commodore made it on cuteoverload.com! He's out celebrating with Tsunami right now, probably having a little too much of the catnip if you know what I'm saying, but later after the headache wears off he'll be available to answer any questions on what it's like to be so cute, and negotiating contracts for magazine covers and calendars. Nothing is Impossible for Commodore Impossible...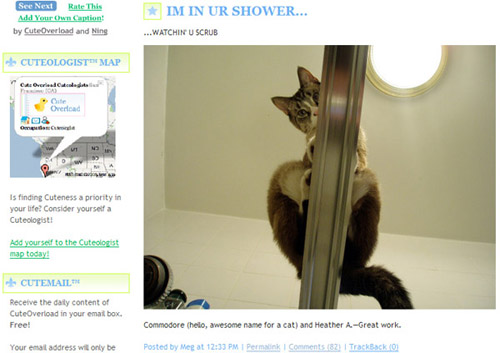 Mr. Space
wrote:
A healthy number of comments as well. Mostly about Norman Bates.
wickerman
wrote:
Congrats old boy.
Replies are closed for this post.