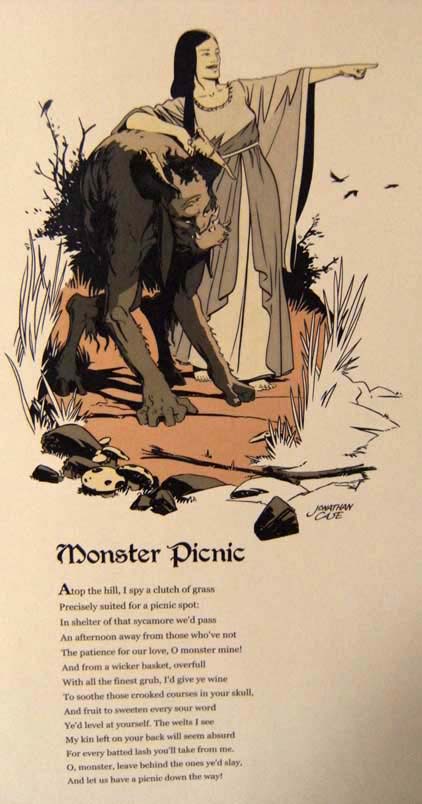 One of my favorite finds from last year's Stumptown is an artist by the name of Jonathan Case.
I picked up this poster from his table, among other things, and it has become one of my favorite pieces.


Monster Picnic

Atop the hill, I spy a clutch of grass
Precisely suited for a picnic spot:
In shelter of that sycamore we'd pass
An afternoon away from those who've not
The patience for our love, O monster mine!
And from a wicker basket, overfull
With all the finest grub, I'd give ye wine
To soothe those crooked courses in your skull,
And fruit to sweeten every sour word
Ye'd level at yourself. The welts I see
My kin left on your back will seem absurd
For every batted lash you'll take from me.
O, monster, leave behind the ones ye'd slay,
And let us have a picnic down the way!