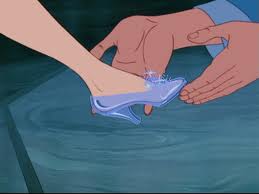 Once upon a time there was a young girl who believed in fairy tales. She believed that there was one man in the all world that her life was being drawn to, that eventually they would meet and fall in love and live happily ever after. Her Prince Charming. She understood this was implausible and ridiculous but she felt that she was right, in her very heart, that despite early love and heartache and disappointment, that it was all just a rehearsal for the time in her life when He and She would meet, at last. Her name was Doll. And she had no idea that her rehearsal would be over so soon at the tender age of twenty.
In January of 1999 Doll went to New York City to visit her best friend Kalypso. Despite their separate journeys in life Doll and Kalypso had been best friends for many years. Kalypso had been living in NYC for a few years, going to school and working various odd jobs around the city and meeting various odd people along the way. Doll had been traveling like a gypsy during this time and decided a visit to NYC was long overdue. One night in NYC Kalypso mentioned that her good friend Botch was playing in a band called Brompton's Cocktail and that the band was playing that night in a bar called the Orange Bear. So the two girls got dressed up and headed over to the bar.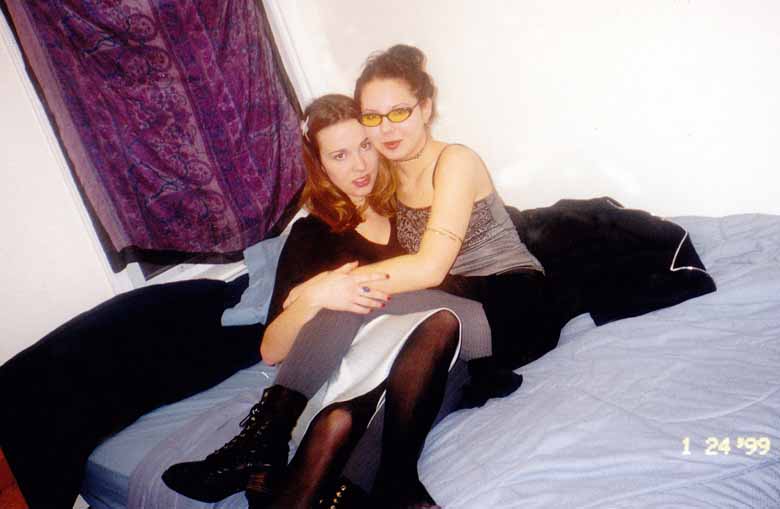 When Doll walked through the door of that divy, smoky bar the very first thing that she saw was a boy. The boy was standing on the stage without a shirt, he was tall and thin with shaggy dirty blond hair and he was tuning a guitar. Doll didn't know who this boy was but she knew she had to have him.
While the band sound checked she flirted at the bar with a boy named Rossi who Kalypso had just introduced her to. Rossi bought her a drink and charmed a few sly smirks from Doll, but Doll's attention never wavered for very long, her eye was on the stage. Eventually the band announced that they were about to start and with Kalypso in tow Doll chose to sit at a table right in front of the stage that was already occupied by a very rude and sarcastic boy name Ethan in Space. But Doll didn't pay Mr. Space any mind because she was too busy falling head over heels for the boy with the guitar, who also happened to be the singer, who also happened to sound like her most favorite singer ever - Mike Patton.
After the show Doll was seeing stars. But if there was anything Doll had learned in her previous rehearsals was that you had to play it cool. When Kalypso introduced Doll to the singer of Brompton's Cocktail, she introduced him as her very good friend Botch. Doll and Botch made eye contact, said hello and shook hands. And then Doll promptly walked away scattering bread crumbs of lustful glances and coy smiles after her. He would follow, she thought. They always follow. But he didn't.
Outside Doll was horrified to see that the band was packing up their equipment and leaving the bar. Doll turned to Kalypso and told her that she had to have that boy, "Whatever you have to do, this is your mission, make it happen." So Kalypso jumped into action and started inviting the band and all of her friends back to her apartment for an impromptu late night party. This was the opportunity that Doll needed to make Botch realize that he couldn't resist her. The plan was flawless.
At the party Botch ignored Doll. Doll spent the entire night being flirtatious and charming and it seemed as though every available man in the room was showing his interest, all but one. At one point in the night Doll started to see the whole situation as hilarious and started to showcase to some of the women at the party to what lengths Botch was going to ignore her. So during a time when Botch was telling a group of people a story, Doll went to the furthest part of the room and kneeled down next to a couple of hand weights. At each pause in Botch's story Doll would slowly lift a weight and moan, "uhhhhh". All the girls giggled, the boys stared, and Botch never broke his story once.
The party ran late and some of the guests crashed on the couches and floor. Doll had gone to bed when the sleeping arrangements were being made so when she got up in the middle of the night to use the restroom she peeked around the house to see who had stayed. And there she saw Botch sleeping on a pullout couch, but he wasn't alone, next to him lay some girl that had been at the party as well. Crushed, she crawled back in bed with Kalypso and shook her awake, "Why didn't you tell me Botch was with some girl?" Kalypso shook her head and said, "It doesn't matter, they aren't serious, I'll take care of it tomorrow." And that she did.
The day after the party Kalypso decided that they needed a more intimate setting and thought a double date would be the best bet. That night Kalypso called Botch asking him to come over, she said that they were going to a bar called Baby Jupiter with her boyfriend and she wanted him to join them. Botch told Kalypso that he had to work in the morning, besides, The Simpsons was on. (!!) Kalypso responds, "Doll looks really hot tonight." To which Botch replied, "I'll be right over."
That night Doll finally got Botch all to herself. They cozied up together in a booth at Baby Jupiter while some band played and they talked all through the show. They shared their first kiss in that booth. Then walked hand in hand for the rest of the night. Ignoring the late hour Doll invited Botch back to Kalypso's apartment where they sat on the couch and talked until close to 5:00am. Kalypso, showcasing her best friend qualities, slept on the pullout couch that night and left her bedroom unoccupied. So as the sun slowly rose on Monday morning, Botch and Doll made certain that the empty bed did not go to waste.
Later that Monday while Botch was at work Doll left NYC to return to Michigan. It became quickly apparent to Doll that Botch would not be easily forgotten and on her long journey home played the Brompton's Cocktail cd on repeat all the while smiling to herself.
What proceeded after that was a four month, long distance courtship. They wrote each other poetry and romantic emails, talked for hours on the phone, Botch sent flowers and eventually rode a bus for 18 hours just to see Doll. In late May of 1999 Doll rented a U-Haul truck, packed up all of her belongings and with her brand new kitten, Commodore, on her lap (who she named after a Brompton's Cocktail song) she set off on the road headed for NYC.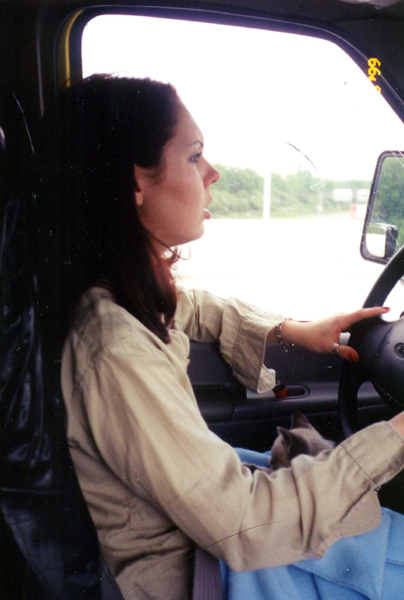 When Doll arrived at Kalypso's apartment in her U-Haul truck, Botch was standing on the curb waiting for her with open arms.
And after 13 years of loving each other, fighting with each other, sharing laughter and ideas, supporting and taking care of one another - and growing better, together - we celebrate January 24th for the 13th time, and here's to 13 more.